Smartsheet: the interoperable SaaS Project Management platform
Manage your team, resources, project financials, and integrate with existing project management tools such as Jira, GitLab, and more.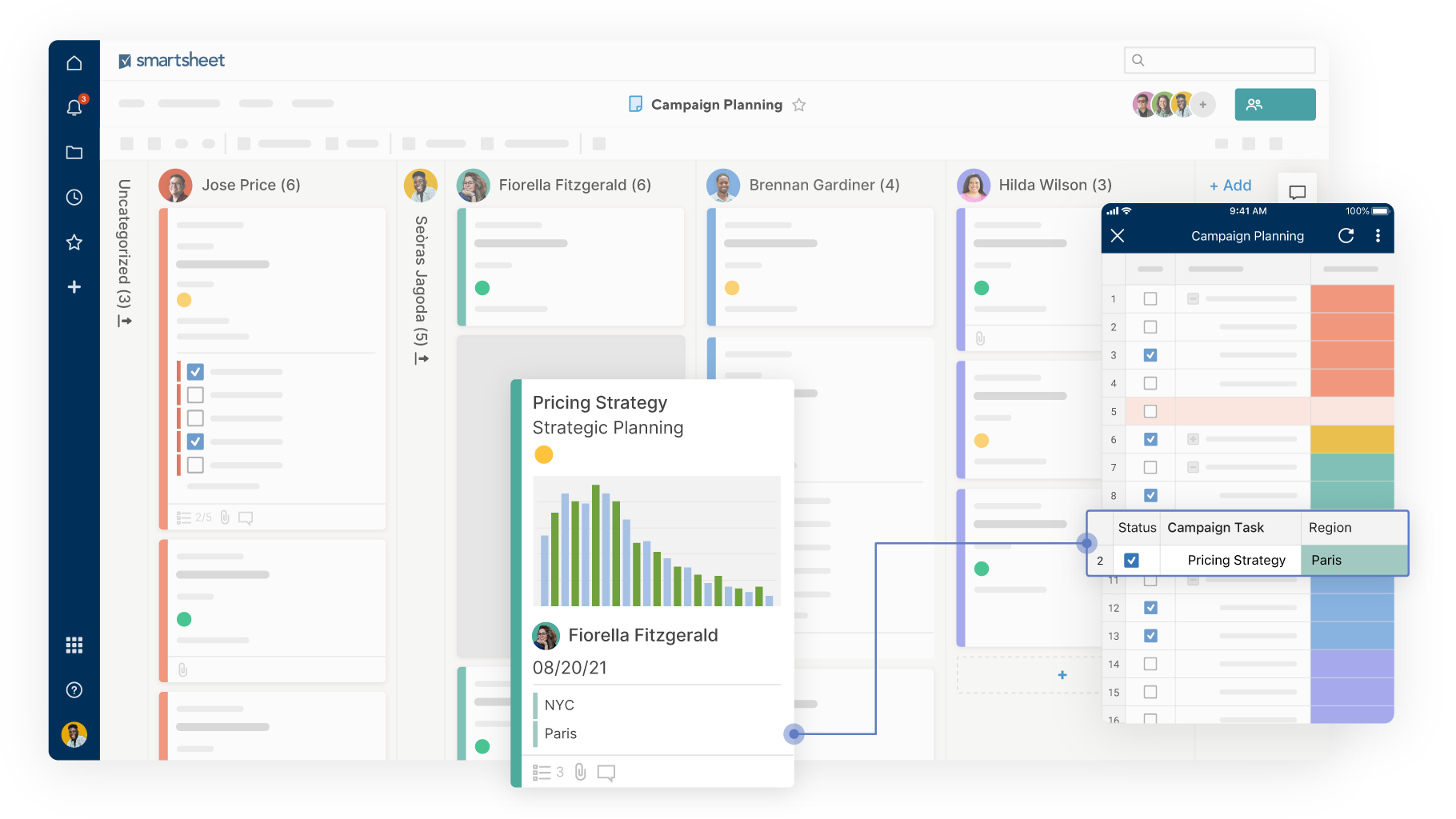 Project Management for Project Managers
Smartsheet combines the power of traditional project management, including GANTT, Work Breakdown Structures, and sophisticated resource planning and management with the latest in agile project management processes.
GANTT and WBS
Use drag and drop capabilities to quickly and easily set up, configure, and share GANTT and WBS charts across your organization. Highlight key tasks to establish a critical path, and track task relationships across the project and program.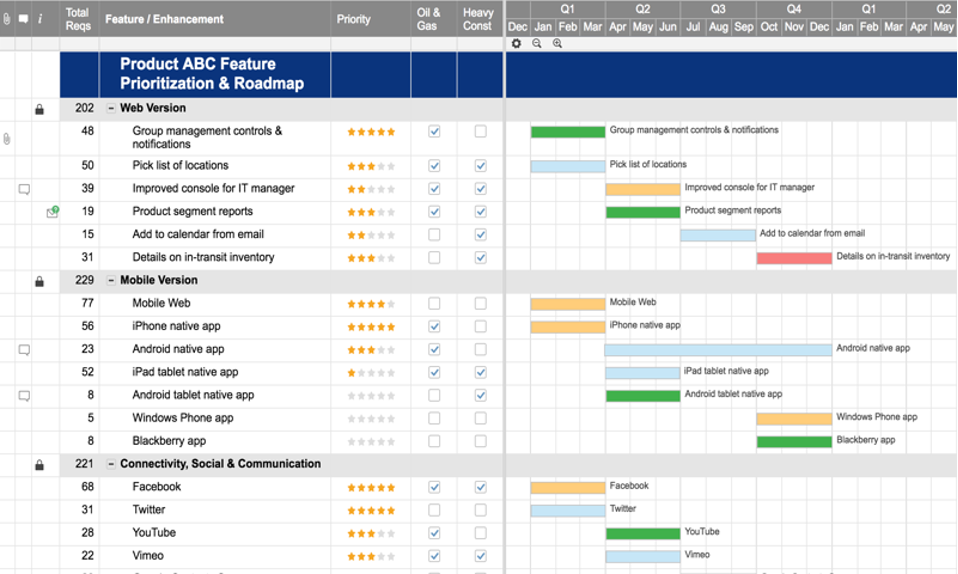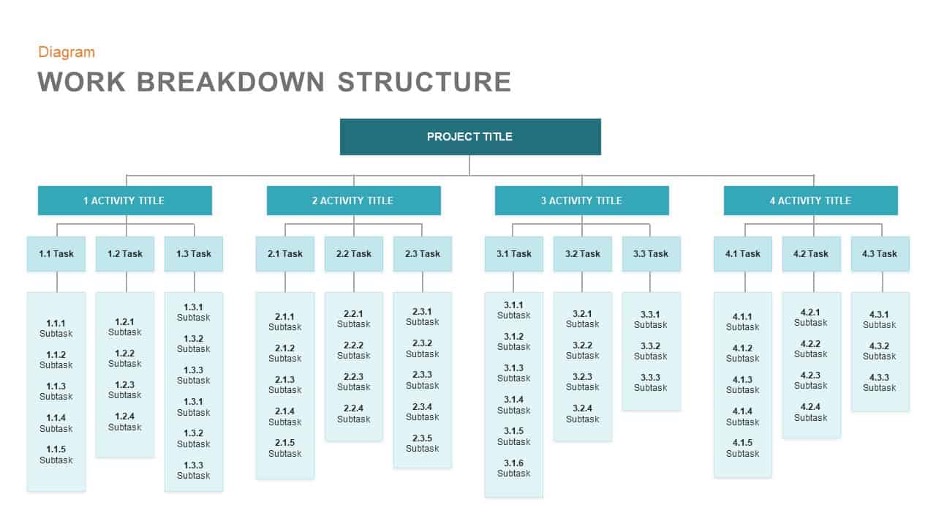 Collaboration
Using the built-in chat capabilities, quickly and easily discuss updates to your project team and PMO, coordinate schedule and task updates, and update your sheet live with your team. Build documentation on the fly and share your updates across the team with a click of a button.
Reporting & Resource Management
Generate reports showing tasks due, those falling behind schedule, assignments, and resource management and financial information. Use Smartsheet's built in reporting features to quickly see helpful information across any project sheet. Save time preparing for meetings by automatically creating and sending reports on a scheduled, regular basis.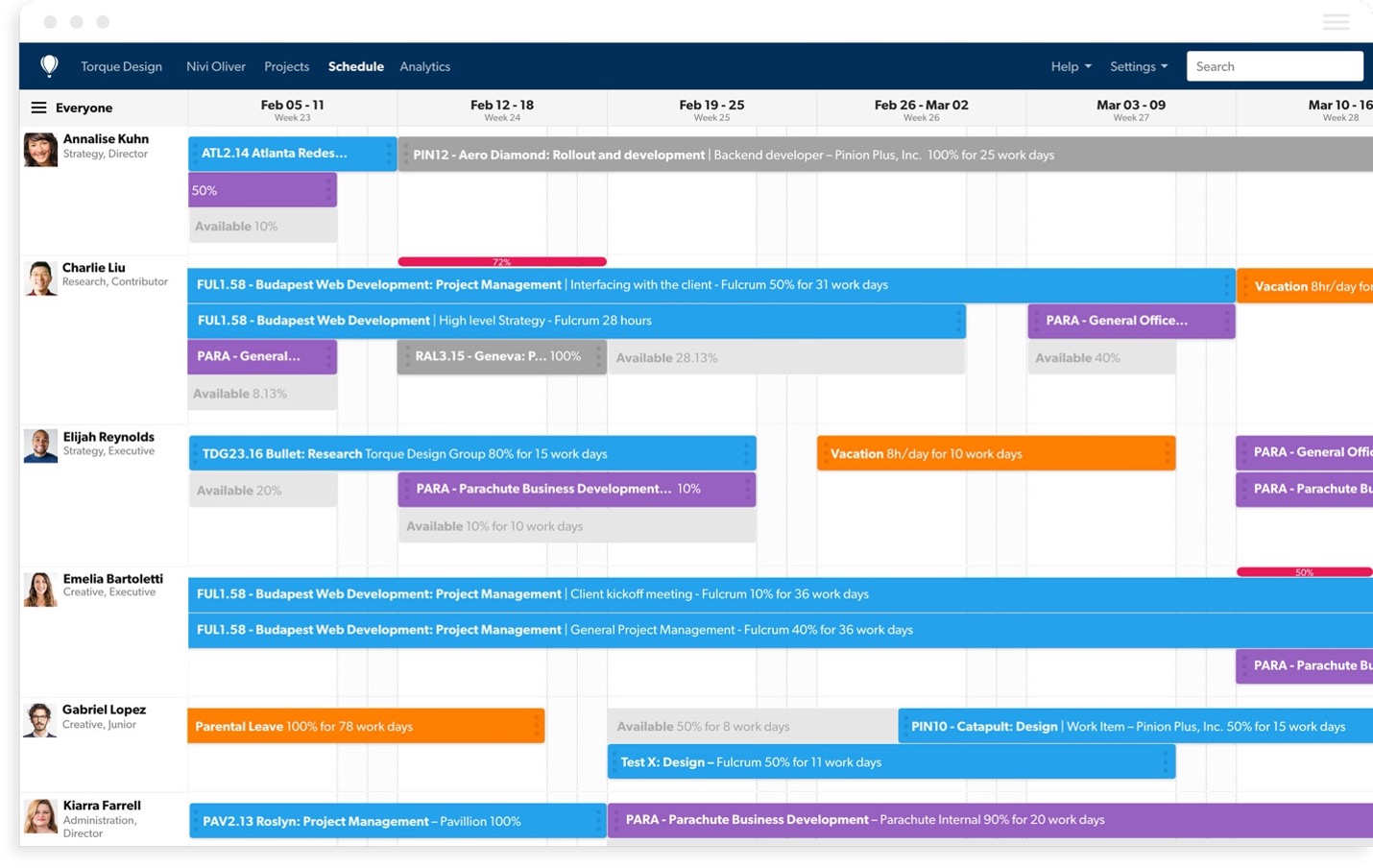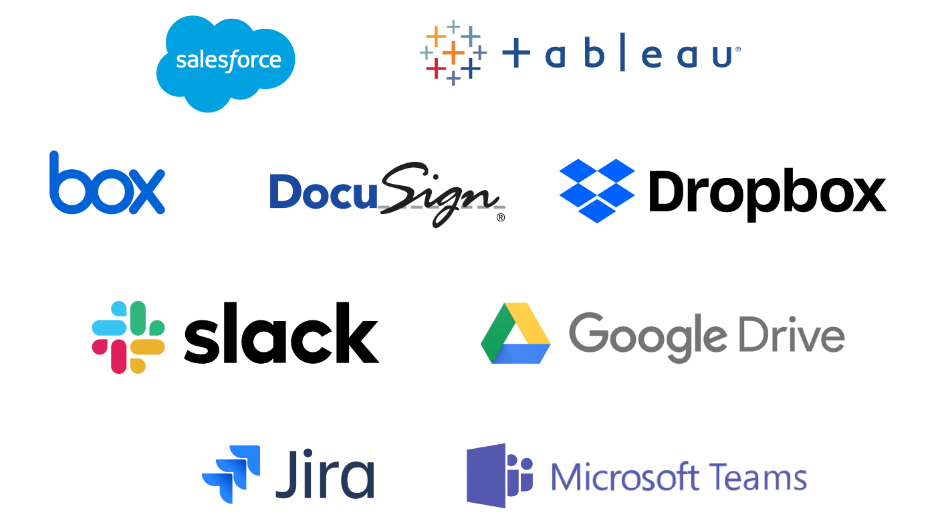 Integrate With Your Existing Tool Set
Smartsheet has integrations, hooks, and API capabilities for multiple tools on the marketplace, including Jira Software, Salesforce, and ServiceNow. Enhance your current tool capabilities using Smartsheet hooks and connections.
Our Smartsheet Services
Built for project managers, by project managers, Smartsheet provides the capability for your project management team, PMO, and Portfolio Managers to quickly and easily review upcoming tasks and user stories, resource allocation, and create dashboards and reports to share across your organization. Ascend's experts are here to work with you through your Smartsheet journey.
Process Management Consulting
Our certified PMP, SCRUM, and SAFe specialists will work with you and your Smartsheet implementation to determine your current AS-IS processes, define TO-BE processes, and enforce these processes using the Smartsheet administration capabilities.
Product Administration and Configuration
Looking for help with simple or advanced configurations, or need recommendations on premium add-ons to use? Ascend provides full service implementation capabilities for administration, configuration, and add-on recommendations that fit your business needs.
Integration and API Services
Integrating your Smartsheet deployment with Jira, Salesforce, or ServiceNow? We can help! Our integration services team and API developers provide the capability for you to hook Smartsheets into your data set or task management tool, and actively manage the data using your Smartsheet application.
Training
No implementation of Smartsheet is the same twice. Our certified trainers will work with you and your team to build custom training solutions for your needs. With options to pre-record the training, deliver remotely, or in-person delivery, learning Smartsheet has never been easier.
Let us help you get started the right way!