Color Cards App for Jira Software
Become the illustrator of your team's efficiency by coloring cards based on JQL and field parameters in Scrum and Kanban boards.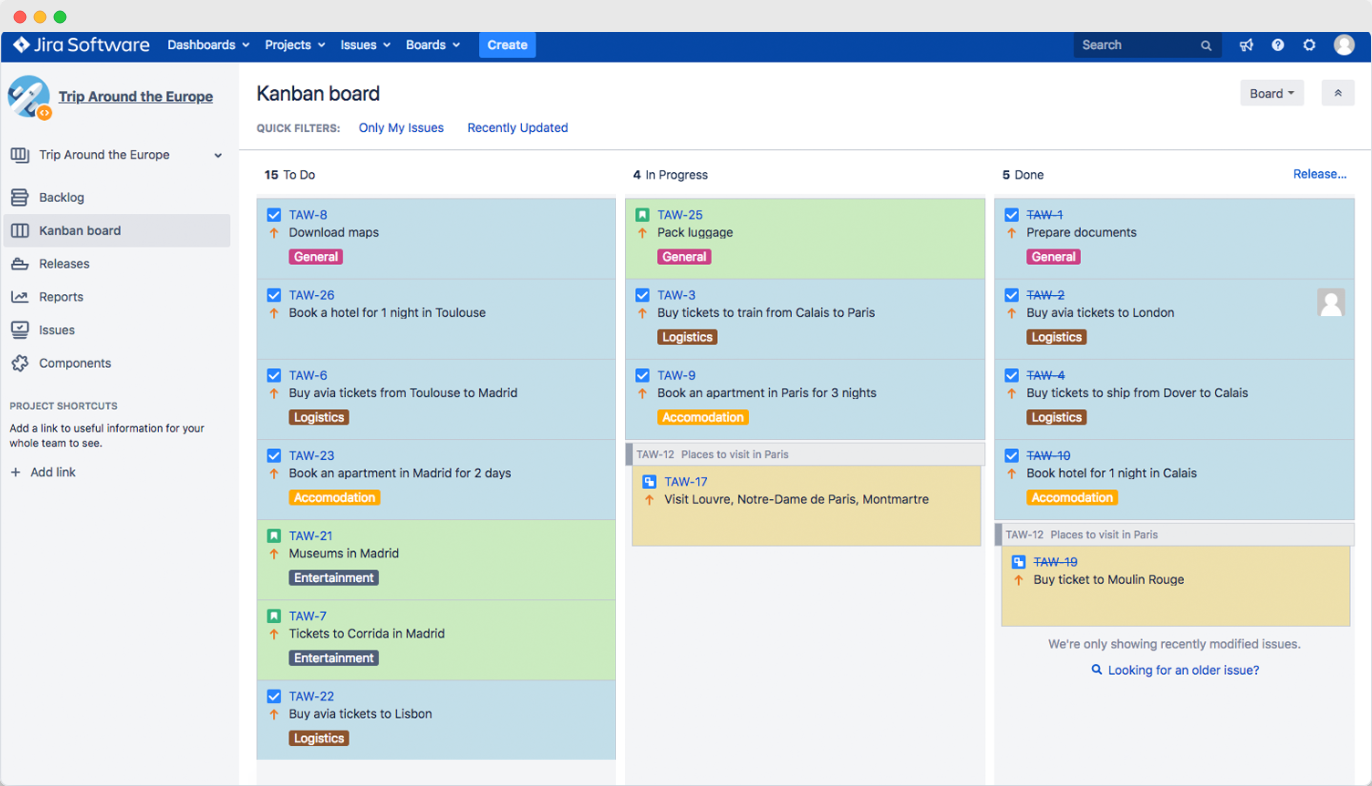 Increase Jira's Utility at No Cost
The team at Ascend Integrated developed Color Cards as a tool to make Agile easier while building on the incredible functionality already provided by Jira Software. We're offering this tool to you and your team to install on your Jira Software Server instance completely free of charge.
Highlight Your Issues
Understand the issues on a board at a single glance. Having cards separated by colors makes visually assessing a board easier than ever. Not only will this lead to a faster workflow, it will also decrease confusion by making issues on your board more visible.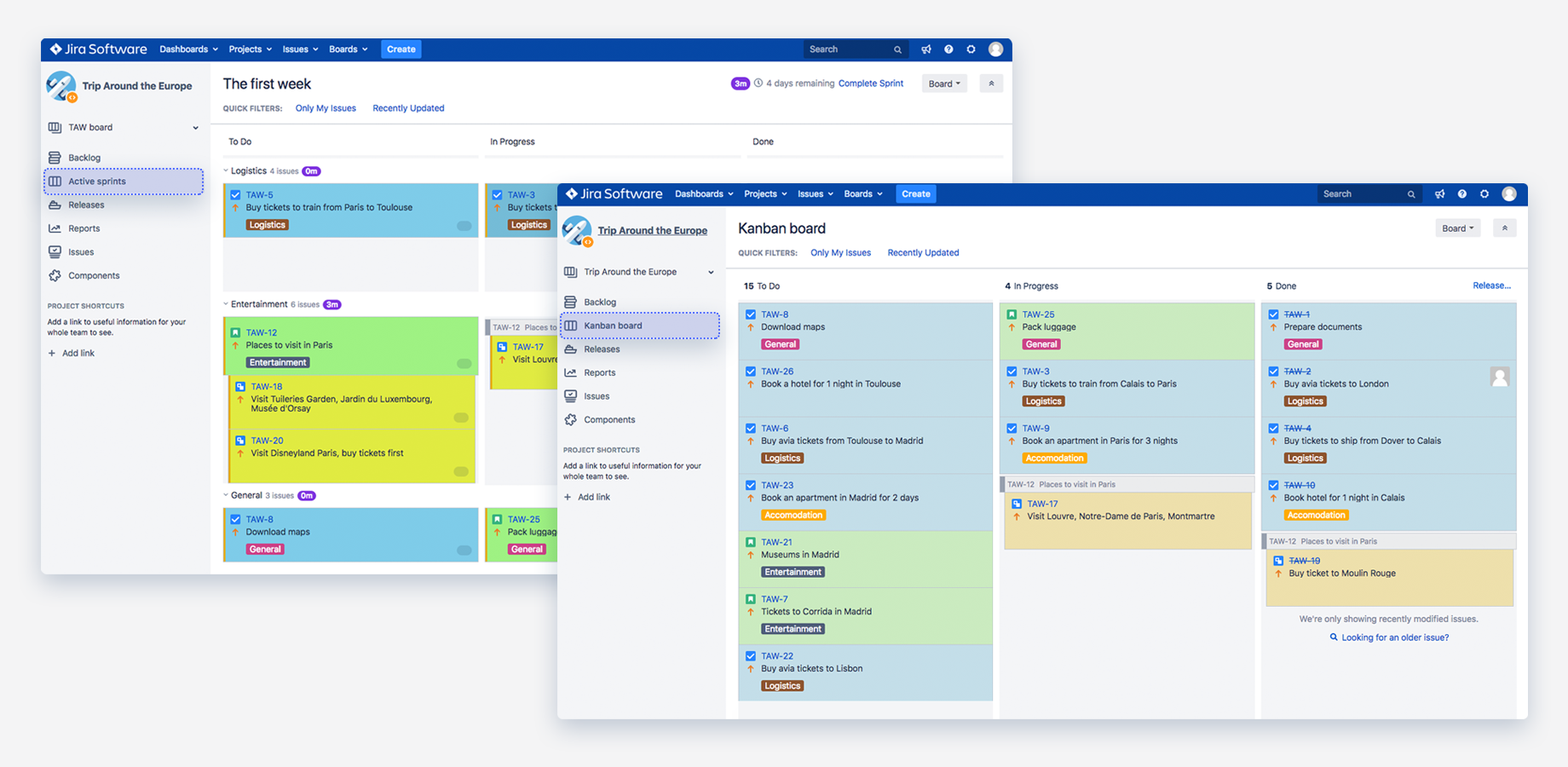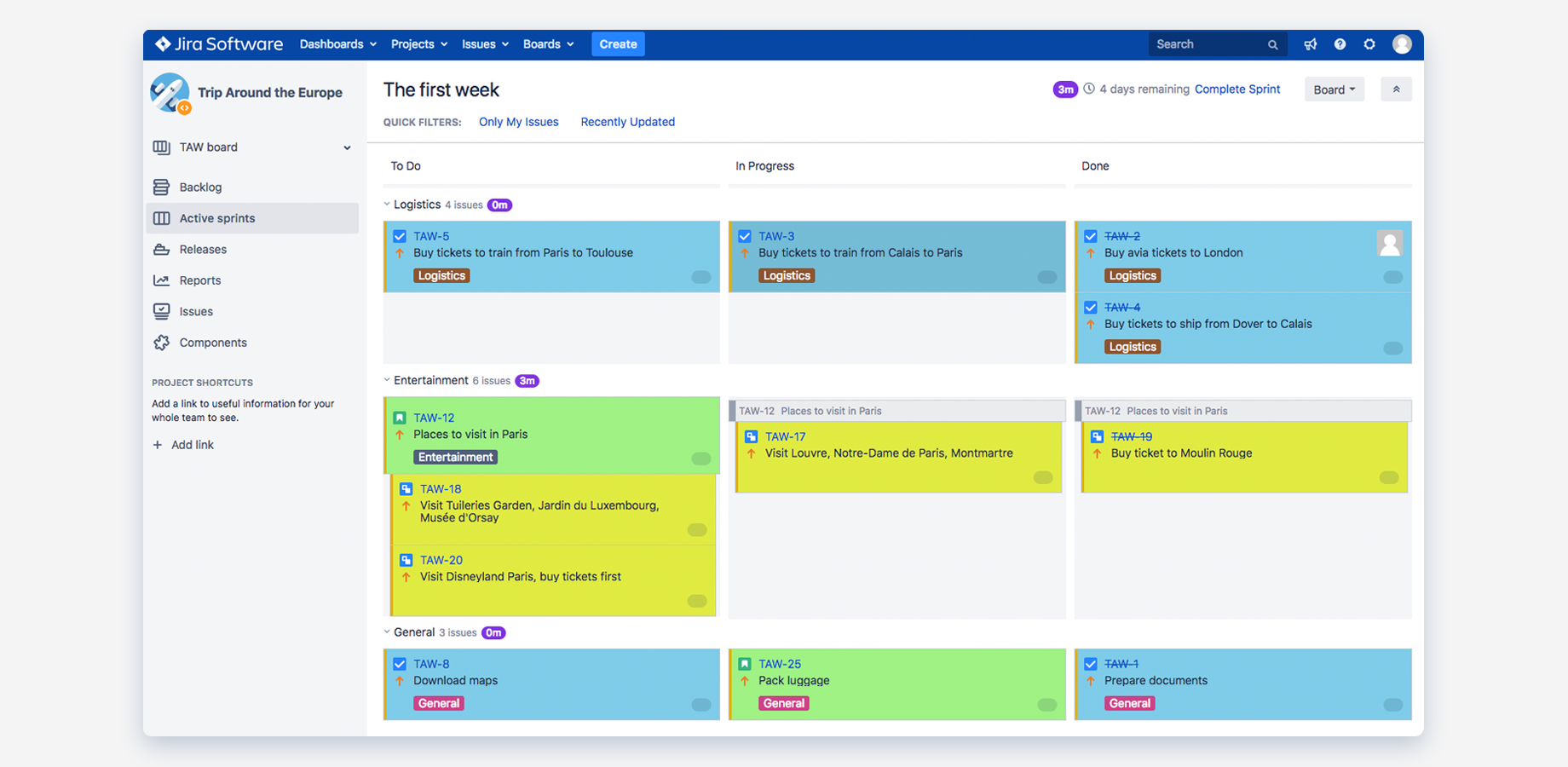 Accent Your Cards
Evolve your process by becoming flexible with how you display important information on your boards. You choose how colors are displayed for maximum effectiveness. Color Cards is compatible with both backlog and active sprint Scrum and Kanban boards.
Focus Your Criteria
Customize the colors of your cards according to specific queries and field parameters to give you total control of your workflow. Remain dynamic and guarantee that everyone on your team knows what tasks they need to perform so they can stay focused on delivery.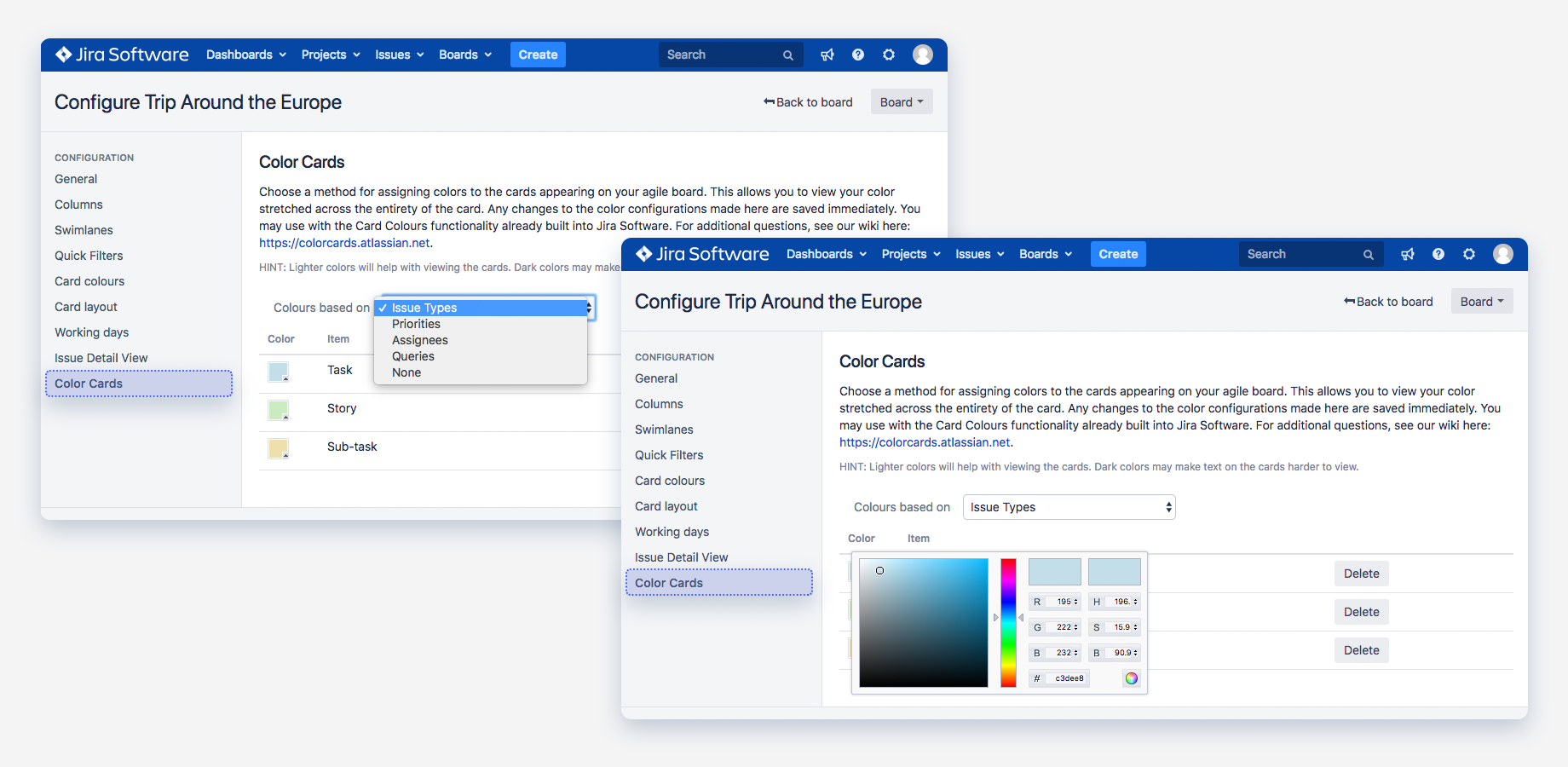 Customizable Configurations
The Color Cards App is adaptive to your precise requirements. Filter or color-code card based on Issue Types, Priorities, Assignee, or Queries (via JQL). Customizing the app to your preferences brings a new level of personalization to your Jira Software Server instance.
Issue Types
Coloring cards based on Issue Types allows your team to quickly identify relationships between issues and more effectively interpret the different issues on an Agile board.
Priorities
Making cards distinct in boards by adding colors based on priorities provides your team with a method to swiftly and visually see what needs to be done better than ever before.
Assignee
By basing the colors of your cards on who they are assigned to you enable different team members to clearly see what they need to do simply by looking for their color. 
Queries
Finally, you can apply colors based on custom Jira Query Language (JQL) defined queries. You have the power to create the parameters you need to get the most out of the add-on.
Download the App Free from the Atlassian Marketplace
Need Help? Our team is here to support you, please visit our support help desk if you're already a customer.

Download Color Queues, the free color coding efficiency app for Jira Service Management. Make your service desk Agile with this free add-on  
Learn More
Technical and Installation Details:
Follow the link below read the full technical documentation and see exactly how the app works. 
Download the Color Cards app from Ascend Integrated for free and increase your efficiency by color-coding the cards. 
Learn More