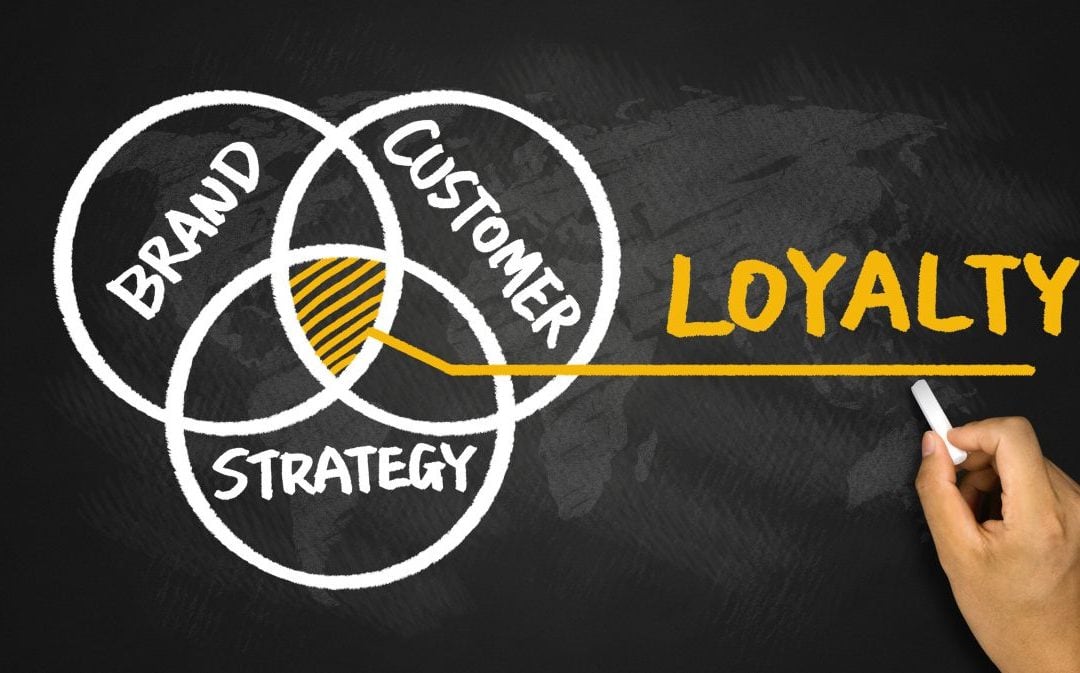 Brand loyalty may seem to be an arduous and expensive endeavor for a small or mid-sized firm. With the advent of Social Media Marketing, an additional layer of complexity was added to marketing: engaging your clients directly through posts and tweets. While social media adds complexity, it also enables you as a firm to engage directly with your customers and in the process building your brand loyalty.
We'll discuss the key differences between brand loyalty and customer loyalty, examples of brands who exceed, and ways social media enables brand loyalty.
Brand Loyalty vs. Customer Loyalty
Oftentimes, brand loyalty and customer loyalty are used interchangeably. Customer loyalty relies on the ability to generate repeat customers based on incentivized offerings such as promotions and lower prices.  Brand loyalty revolves around the customer's perspective of your company, depending little on discounts, deals or incentives and instead zeroing in on the complete customer experience. Other factors such as quality, brand-to-customer interaction and appeals to Pathos will further dictate the success of your brand loyalty campaign.
Brands Who Get It
Apple
Apple has revolutionized Brand Loyalty, plain and simple.
Today many customers either associate with an Android or Apple product (with some drops of Microsoft). This loyalty extends to personal computers, tablets and smart phones. When Apple launches a new product, thousands of people wait for days outside of Apple stores to be the first with the latest Apple tech.
Apple's success lies in its marketing strategy; marketing their products as being technologically superior and prestigious. When a customer thinks "Apple" they associate it with "Bleeding Edge." Other brands have captured this essence in their marketing strategy, such as Gucci and Rolls Royce.
While this gamble and strategy has paid off for these luxury brands, Apple's price point allows them to sell more and service a higher volume of customers than traditional products marketed in this way. Given the affordability, prestige and consistency in the Apple experience, Apple has secured a fierce and loyal following.
Patagonia
As one of the best brands to embrace the concept of "user generated content," Patagonia has developed a sincere relationship with their customers going beyond the brick and mortar store. This relationship is alive and well as displayed here on their Instagram profile. Appealing to the customer's passion for adventure as well as for the environment, Patagonia frequently features user content on their profiles. This strategy is mutually beneficial because it allows Patagonia to use amazing content generated by users while simultaneously promoting their products and cementing a personal relationship with that customer (being featured on a page with 1.8 million followers is pretty cool).
Compared to its competition, Patagonia clothing comes at a premium, however due to their sincere content strategy, appeals to Pathos and commitment to quality. They have been able to cultivate an authentic customer experience that empowers the customer to become brand ambassadors.
Taco Bell
Yes, Taco Bell.
While we do not see many folks talk about how much they love Taco Bell, Taco Bell has been able to do something many companies fail at, they took a product not associated with luxury and built a dominating social media and online marketing presence. Many customers, while not directly Taco Bell fans can tweet a post and tag Taco Bell, and Taco Bell will instantly respond and / or retweet. Focusing relentlessly on customer service, especially through social media and marketing has helped Taco Bell continue to succeed.
Momentology discovered how Taco Bell's marketing strategy on Social Media has been such a success in driving customers and interest in a brand associated with fast food. An excellent example of brand-to-customer interaction!
Conclusion:
Establishing brand loyalty is a difficult undertaking for many firms, requiring them to utilize different strategies to reach out to customers, and make them feel a passion for the products or services provided. Using a combination of social media (including Twitter / Facebook / Instagram / LinkedIn) along with associating customers to a certain feeling (Apple with quality & superiority).
Have a strategy in place before you begin selling your product, what feelings do you want your customers to associate with your product / service and your brand as a whole?  How will you reach your customers to keep them interested even when they are not on your site or at your store? Without a strong Brand Loyalty strategy in place, it will be difficult for a firm to grow their customer base and increase their bottomline.
Co-Authored by Mike Brown & Ben Dickshinski