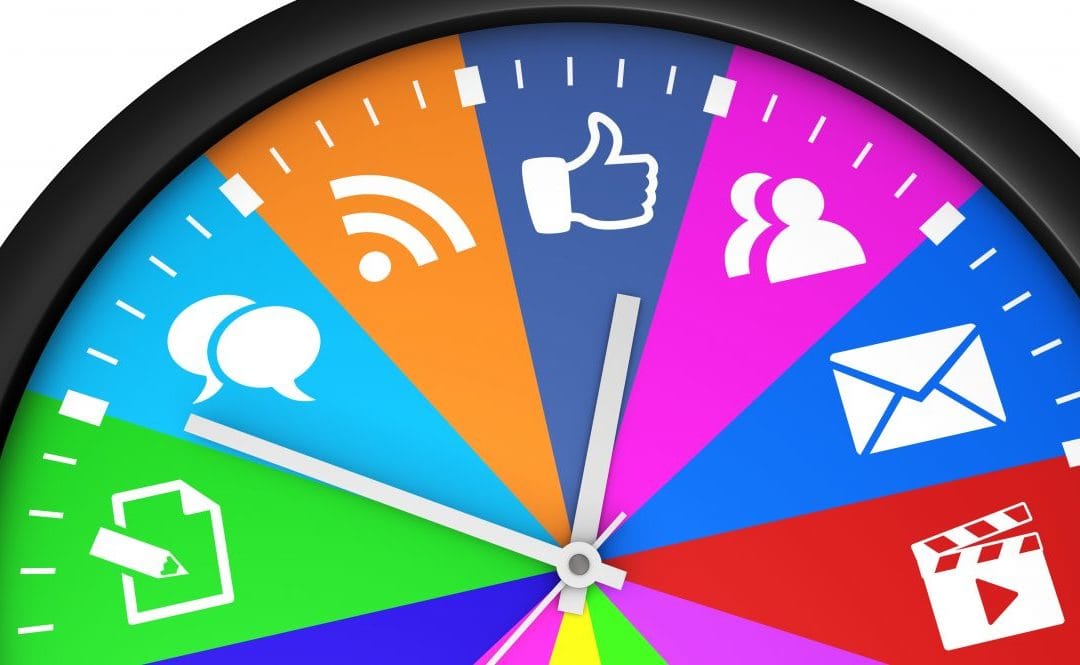 If You Think Your Business Doesn't Need Social Media, Think Again
According to Forbes Magazine several years back, social media was seen by entrepreneurs and marketers as a "temporary yet passing fad that must be taken advantage of while it's still in the spotlight." What followed, after corporations discovered this marketing channel, was a marketing frenzy, spam, and uninviting or just plain annoying corporate advertisement posts / tweets / updates through social media. It was easier to block a popup ad in the 1990s in your Netscape browser than to avoid the onslaught of terrible social media marketing posts. Well, like it or not, we're seeing that social media is here to stay. Effectively executing a social media strategy enables you to advertise and engage with your customers on a more personal level and helps drive traffic to your site.
Executing a great social media plan is a start, but really, why do you need social media and what can you realistically expect in terms of a ROI?
Customize Your Community
Social media has evolved significantly since the days of the Myspace top 10 and a video-less Facebook timeline. With the hashtag revolution, users hold the power to customize what they see on any given topic, anytime. This is significant because as a business owner, you now have the ability to target users in your niche market. Further, it's a free platform! Yes, you can pay to boost your posts and sponsor your tweets; however you can derive significant organic traffic if you choose to play the game the right way. Hashtag tracking services such as Keyhole.co and Hashtagify.me will get you started with precise search data, while Twitter analytics will give you day-by-day data that will tell you if you're hitting the mark with your targeted campaigns.
Live Audience Data from Twitter
Reputation Management 
Using social media as a reputation management tool while connecting with consumers in a genuine way is absolutely key in today's digital society. At Ascend Integrated, we know running a business is time consuming. However nothing beats the feeling of a great review on Yelp, Manta or Facebook . That being said, not every review is going to be super positive. This is where social media can make or break you. Our current social media channels can be as personal as you make them out to be. Responding to consumers in real-time, whether righting a wrong or thanking them for their business, goes a long way in today's instant gratification consumer mindset.
"A well-executed social media strategy turns average shoppers into lifelong customers."
Further, if you have an excellent product or service, people should know about it! The good reviews and compliments add to the ways in which customers perceive your brand.
Taco Bell nails it 
The Real ROI 
By now you're probably asking yourself, "okay, I get it, but how does this affect my bottom line?" A well-executed social media strategy turns average shoppers into lifelong customers.
Twitter Facebook, LinkedIn, Instagram, etc. provide businesses the opportunity to interact and connect with consumers through a platform consumers feel most comfortable. If your content and presence is genuine, your consumers will feel a stronger connection to you and your brand. Brand loyalty equals repeat sales and affording you a stronger sense of who your customers are and what they really want, giving you the information you need to create the best possible customer experience.
Co-Authored with Ben Dickshinski
References:
Forbes Magazine: http://www.forbes.com/sites/jaysondemers/2014/08/11/the-top-10-benefits-of-social-media-marketing/#61291f892a4d