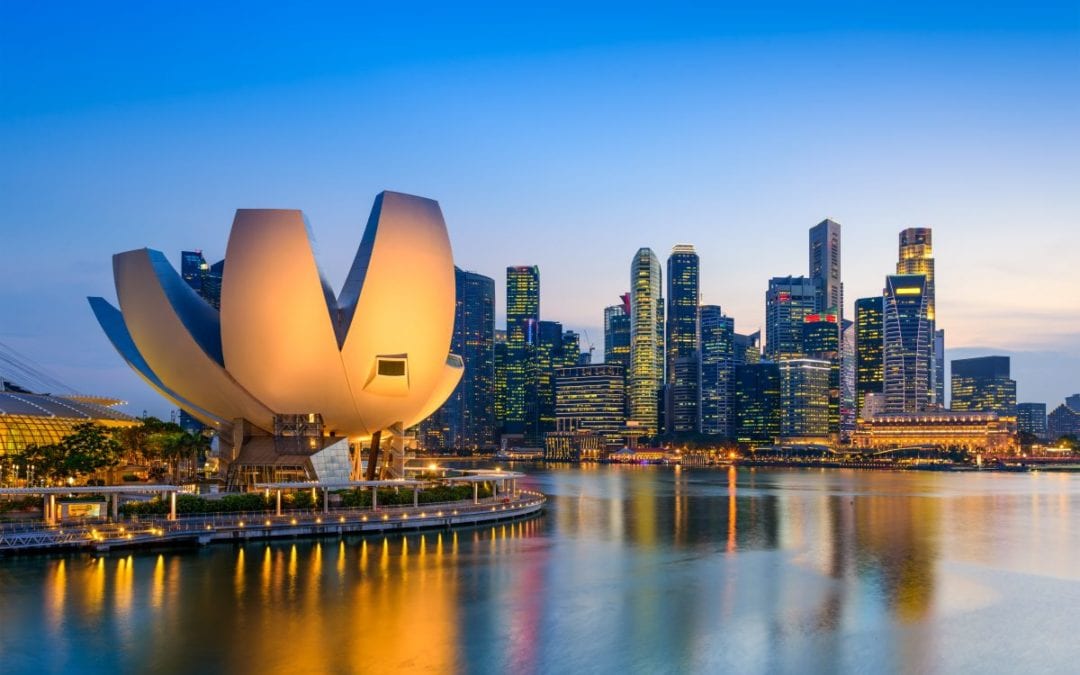 As many of you know, HIMSS AsiaPac15 recently wrapped up in Singapore. There were two main sections of the conference, the courses held in separate rooms and the Exhibit floor. Our blog will focus on the great content we observed at HIMSS. If you have any additional ideas or items you saw, please feel free to comment on this blog! There was too much to see and do, so we limited this blog to only two exhibits and three courses we attended.
The Exhibit Hall:
The Exhibit Hall itself was small, but efficient and very open. Ascend had excellent conversations with a number of vendors and consultants operating the booths. In particular, we enjoyed speaking with two companies on the HIMSS exhibit hall floor: EMC Corporation and Mulesoft.
EMC Corporation designed a Healthcare Analytics dashboard application allowing users to view large data sets. Underlying the technology is the use of Hadoop, an open-source framework used for the processing of large data sets across one or a cluster of computers.
Mulesoft was another interesting company we spoke to, a company centering its products and services on enabling mobile healthcare and healthcare interoperability. Their platform integrates SaaS / cloud based software with on premise software, driving mobile innovation in healthcare.
The Conference Courses:
There were a number of excellent courses offered by HIMSS and sponsored by multiple corporations and organizations.  While there were many, we thought the following three courses resonated with our values and our business line.
The Mobile Clinician (presented by Dr. George Margelis): This was an excellent overview for the need of the Electronic Health Record (EHR) and mobile capabilities. One of the main issues Dr. Margelis covered was the lack of mobility around EHRs as they are currently implemented (e.g. large battery powered desktop computers sitting atop a movable cart). Mobile EHRs must be designed with the doctor in mind: allowing them to use technology without disrupting their workflows.
HL7 FHIR (presented by Grahame Grieve): Grahame from HL7 International provided an overview of the upcoming HL7 FHIR specification (due out this week). FHIR will be used to enable not only mobile but also desktop EHR interoperability by using the best aspects of HL7 2 and HL7 3, CDA and DICOM.
Detalytics (presented by Dr. Florence Jennings): Detalytics provided an interesting perspective on human resource management specifically around providers. Specifically, they spoke to how to manage your aging and increasingly stressed healthcare employees.
There were a number of other courses and exhibits omitted here, but overall HIMSS AsiaPac15 was an excellent conference, and we look forward to HIMSS North America in Las Vegas.
Let us know your thoughts on HIMSS AsiaPac15!
Co-Authored by Mike Brown & Ben Dickshinski